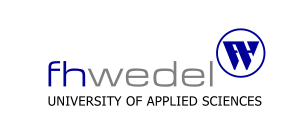 startup bridge, Gründungsberatung der Fachhochschule Wedel
We would like to get to know you!
Of course, you are always welcome to contact us directly. We offer you a consultation hour, in which questions can be clarified, you can get to know us or receive information. For a first personal consultation about your idea, however, you should give us some information about the idea, your open questions and next steps. This way we can make sure that we can prepare ourselves sufficiently for your needs.

Just send us an email to startupbridge@fh-wedel.de or send us your information directly.

Start-up consulting
If you already have an idea for a start-up, we can advise you. As start-up consultants, we have experience in various areas such as financing, strategy and market knowledge. Some of us have even successfully founded a company ourselves and are happy to help those interested in starting a business by discussing their plans with them or working with them to sharpen their business model. Once your business model and start-up idea have matured, the team will support you with financing and help you submit applications for funding programs.